Hire Solidity Developers to build Smart Contracts, to deploy on Ethereum or EVM blockchains. 25+ Developers, 6+ yrs experience. Get Quote! Meaningful Outcomes, Rapid Development, Complete Support, Expert Team. Get A Free Demo.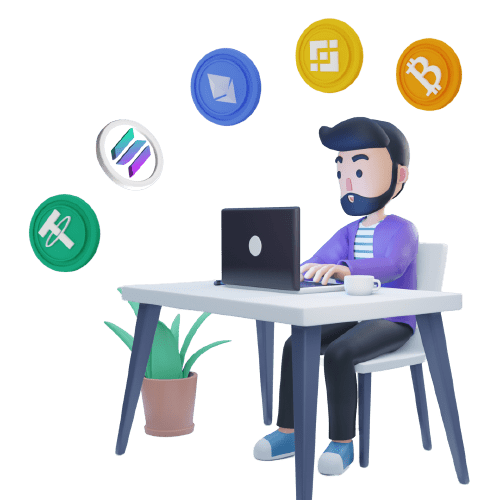 Solidity Development Company - Hire Dedicated Solidity Developer in Delhi
Welcome to India's Most Promising Solidity Development Company. We deliver a perfect blockchain-based solution for your business using the Solidity Programming Language and Smart Contracts.
We are a leading Blockchain Development Company, with expertise in Smart Contracts, and Solidity, Initial Coin Offering (ICO), Initial DEX Offering (IDO), and Non-Fungible Token (NFT). Our dedicated team of Blockchain developers builds the best solutions for startups and enterprises. It includes various processes such as deploying nodes, front-end development, and writing smart contracts designing.
What a Solidity Developer Do?
What are the Use Cases of the Solidity?
The Solidity programming language has the following common use cases:
Our Solidity Developer Expert in Various Blockchain Networks
Blockchain technology connects a decentralized network on which users can send transactions and build applications without the need for a central authority or server. Utilize our wide range of network support for you. Solidity Developer in Delhi
Step-By-Step Guide To Launch Your Projects
Hire an Expert Solidity Developer in Delhi