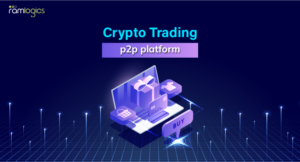 Are you ready to make your mark in the world of cryptocurrency trading? Look no further! We are thrilled to offer our development services for creating a fully functional dynamic crypto Trading P2P platform web application that supports five crypto coins and multiple fiat currencies.
This platform will come packed with a range of exciting features designed to ensure a seamless trading experience. Starting with an eye-catching website and internal dashboard page design, we prioritize aesthetics and user-friendliness. We will integrate Web3 wallets like Metamask and Wallet Connect, allowing users to securely manage their funds.
Providing convenience for users, we will offer multiple fiat deposit options, ensuring flexibility when it comes to funding accounts. To comply with regulations and enhance security, we include a KYC verification process, manually handled by the admin.
Users can customize their profiles, manage settings, and easily deposit or withdraw both crypto and fiat currencies. Detailed transaction history keeps users informed, while profile ratings and feedback provide valuable insights into the trading community.
This platform fosters communication with a built-in chat system, enabling users to connect and exchange information. To sustain your business model, an admin commission fee dynamic option is included.
User-friendly login and registration functionality streamline the onboarding process, while trade filter options enhance search capabilities. We understand the importance of customer support, so we will integrate a free third-party chat option for efficient assistance.

Embark on your cryptocurrency trading journey with confidence by availing of our development services. Our team will work closely with you to bring your vision to life, ensuring a robust and secure trading platform that stands out in the market. Get ready to revolutionize the world of crypto trading and empower traders worldwide with your dynamic peer-to-peer exchange
"Experience Seamless Peer-to-Peer Trading – Order Now and Revolutionize Your Trading Journey!"
https://www.fiverr.com/s/ElPd9e